Have a hassle-free experience for all your drilling projects!
For guaranteed seamless operations & consistent drilling pressure, this Precise Hand Drill Set deserves a rightful place in your toolkit! It effectively provides enhanced precision & increased control for working on craft projects or with delicate materials.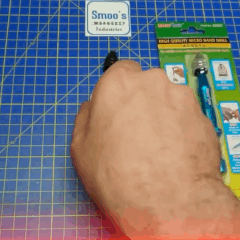 This handy tool features an adjustable 3-jaw chuck design that allows you to rotate vise head easily & a grooved grip for optimum leverage. It offers excellent versatility & smooth action that requires minimal effort in penetrating a wide array of materials, which makes it suitable for various applications.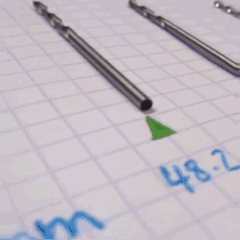 Highlights:
PERFECT PRECISION:

 

This is the perfect tool for delicate work, such as jewelry or electronics projects where small-diameter boring is required
TIME-EFFICIENT:

 

With a three-jaw drill chuck at the head of the tool, it firmly holds drill bits & allows the user to handle most jobs in less time
COMFORTABLE TO USE:

 

The hex end of this pin vise rotates separately from the handle for easy turning, so you can comfortably apply any needed pressure to the pinhead
SECURE GRIP:

 

Its handle has a grooved design for optimal leverage when rotating the pin vice to ensure the user with the perfect speed & precision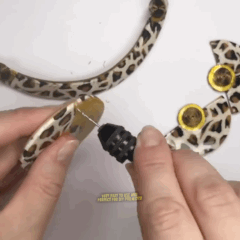 UNIVERSAL COMPATIBILITY: Works great in a wide array of materials including wood, plastic, rubber, PVC, walnut, model, bones, horns, amber, olives, etc.
COMPACT DESIGN: Easy to fit inside a toolbox or even a sizeable pocket for those who need to carry it around
LIGHTWEIGHT CONSTRUCTION:

 

You can use it for a long time without causing any significant amount of fatigue to your hands, even when working from awkward positions
BUILT TO LAST:

 

Made from premium material that is exquisitely crafted to withstand daily use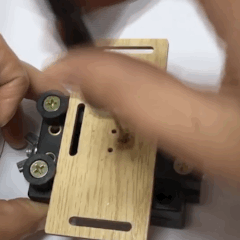 How to Use:
Unscrew the head & insert the required collet
Half tighten the chuck, then insert your drill bit or other devices into the collet jaws
Fully tighten the chuck head to secure the drill bit
Place the palm of your hand over the top of the handle & use your fingertips to turn the central portion of the pin vise
Specification:
Hand Drill Material: Aluminum alloy
Twist Drill Bit Material: High-speed steel
Drill Bit Size: Ranging from 1.0mm to 3.0mm
3-Jaw Chuck Clamping Range: 0.3-3.2mm
Package Includes:
Pin Vise x 1
10pcs set: 0.8mm / 1.0mm / 1.2mm / 1.5mm / 1.8mm / 2.0mm / 2.2mm / 2.5mm / 2.8mm / 3.0mm x 1
25pcs set:

 

0.5 mm X 5 / 0.6 mm X 5 / 1.0 mm X 3 /1.2 mm X 2 / 1.5 mm X 2 / 1.8 mm X 2 / 2.0 mm X 2 / 2.35 mm X 2 / 3.0 mm X 2